Media, Society, Culture, and You
Private
Communications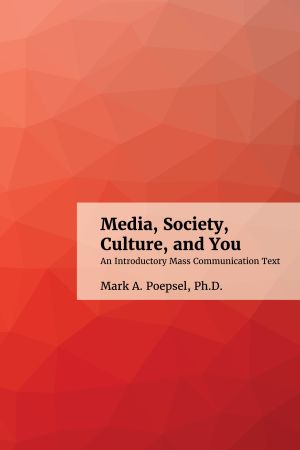 This book has been released and is ready for you to adopt, adapt and provide feedback on.
Let the team know how you're using it.
About this Project
Media, Society, Culture, and You is an approachable introductory Mass Communication text that covers major mass communication terms and concepts including "digital culture." It discusses various media platforms and how they are evolving as Information and Communication Technologies change.
Below is a current outline/table of contents for this project.
Discussion Threads +
Activity Discussions